About Us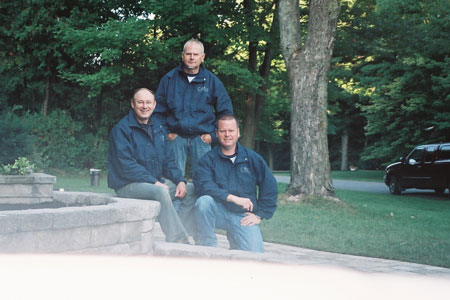 A1 Landscaping Ottawa was founded in 2001 by André Renaud. The company is made up of one crew only. Each individual project is started and completed fully before the company moves on to the next to ensure the highest quality of work is obtained and that our customers are absolutely satisfied with the job.
We provide professional recommendations on landscaping needs and design. The owner (André Renaud) and designer (Larry Beaton) are on site at all times and are a part of the daily labour team.
We keep a clean, safe and organized job site at all times, as safety for our customer's, their properties and our employees is our first priority.
We pride ourselves in a real manual hands on approach to our work and most of the excavation and application of any project is done by hand without the use of heavy machinery being required on your property.
Our 1st Goal:
To provide an appropriate design for your needs;
To do your job on time, with accuracy and using only the highest quality materials available.
Our 2nd Goal:
To develop a long lasting repeat customer relationship for years to come with all of our clients. See our testimonials page.